Rebranding of San Mateo Educacion Superior
After 25 years in the superior educational environment and with great opportunities ahead, Bogota based Fundacion San Mateo decided to reinvent themselves and strengthen their reputation with a new visual identity that conveys their great potential, energy and forward-looking personality.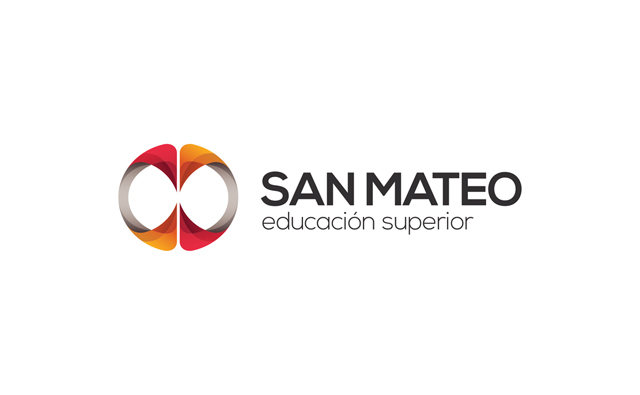 The San Mateo abstract symbol is based on the concerted nuances of three motifs.
I. The creative component of the mark is represented by the stylized gesture of holding hands together like looking through a pair of binoculars. This symbol embodies the concepts of forward thinking, intellectual curiosity, research.
II. The two halves of the logo are two brain hemispheres, assimilated as the analytical component.
III. The third incorporated symbol is the infinity sign, communicating attributes like sustained efforts, high aspirations, multitude of choices.